NFT Transfer Guide
You can transfer your STARENA NFTs to your own MetaMask wallet. MetaMask is a free wallet that comes as a browser extension for Chrome, Firefox, Brave, Edge and Opera browsers.
MetaMask is also available as a native app for Android and iOS, which you can find in the App Store and Play Store, respectively.
Additionally, you will need some MATIC in your MetaMask wallet to settle the gas fees of the transaction.


How do I send STARENA NFTs to my Metamask Wallet on my desktop computer?
a) Download MetaMask and set up your wallet.
b) Send some MATIC to your MetaMask Wallet.
c) Go to the My NFTs section and select the NFT you want to transfer to your MetaMask Wallet.
⚠️ To perform the transfer on your smartphone, you need to open the STARENA platform in MetaMask's own browser. To do this, open the MetaMask app, select "Browser" from the menu, and now visit the STARENA platform. ⚠️
d) Click on the "Transfer" button on your NFT.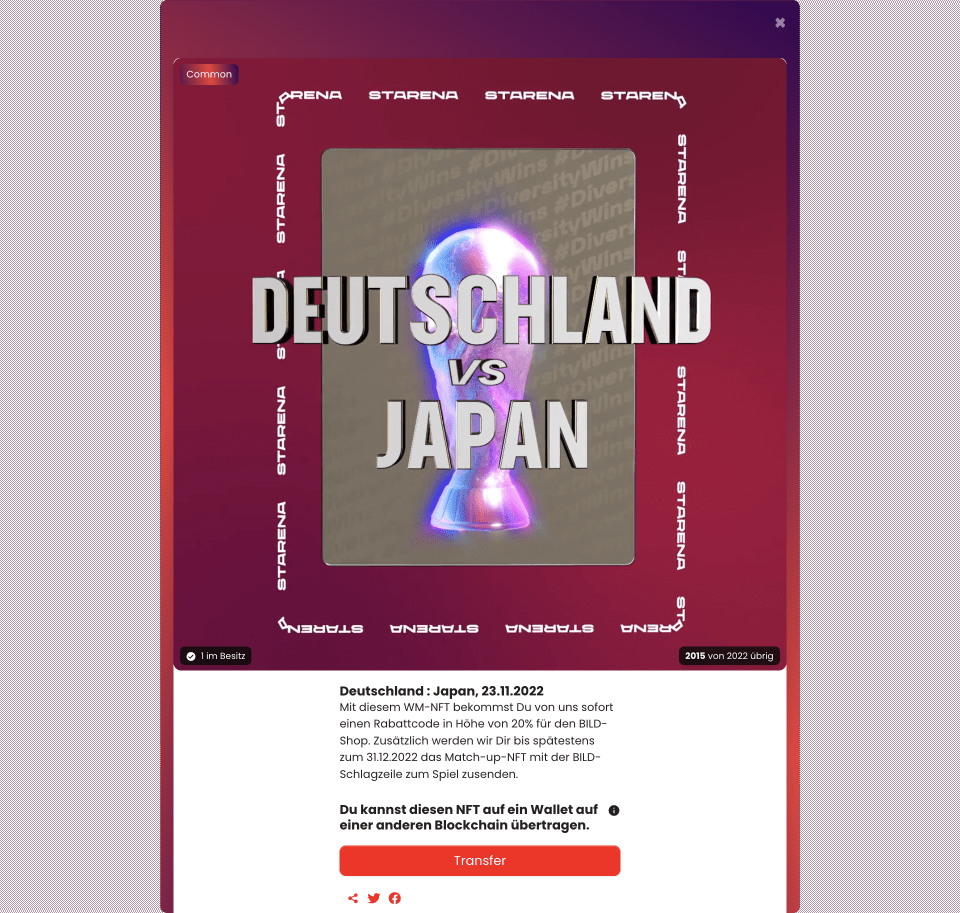 e) If you have more than one copy of the same NFT, you can select how many NFTs you want to transfer in the next step. Then click on Transfer again.





f) Now, your MetaMask Wallet Extension will open.
g) In the first step, MetaMask will ask you to enter your password to unlock the wallet.
h) After that, you may be asked to switch networks if you have used MetaMask before to interact with another blockchain. If the Polygon network does not show up in your MetaMask wallet, then here are the instructions on how to add it.
i) In MetaMask, you will now see the transaction that triggers the transfer to your wallet. You have to confirm this transaction.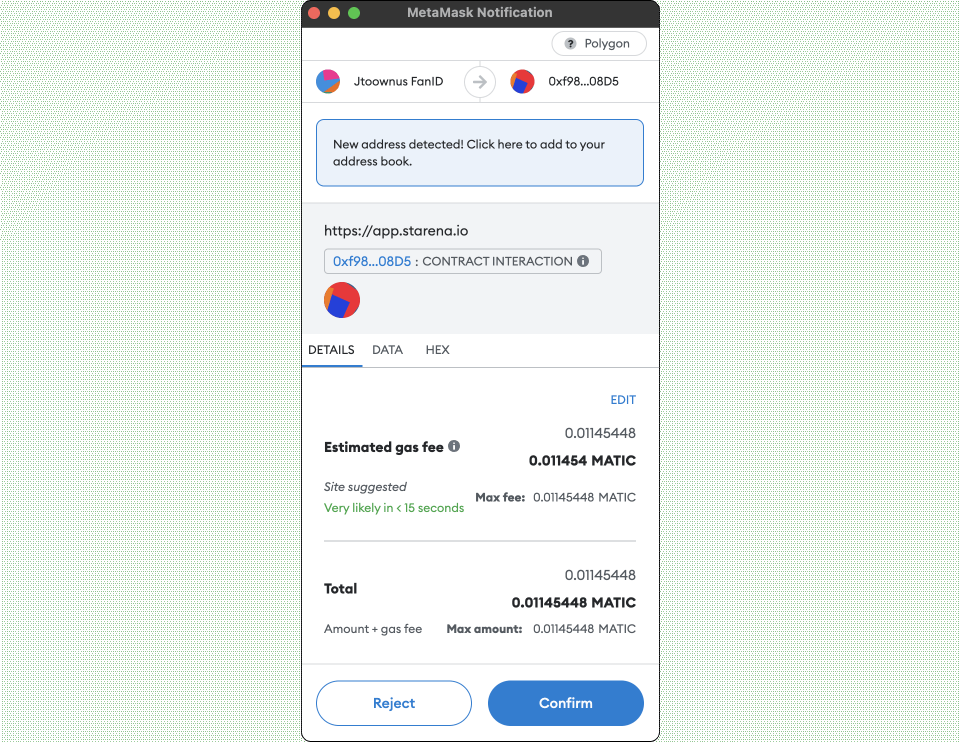 j) After a few seconds, you will receive a confirmation that your transfer is complete.




Now you can go to a marketplace like OpenSea, log in with your MetaMask wallet and see your NFT(s) there.